Loch na Craige Classic Armchair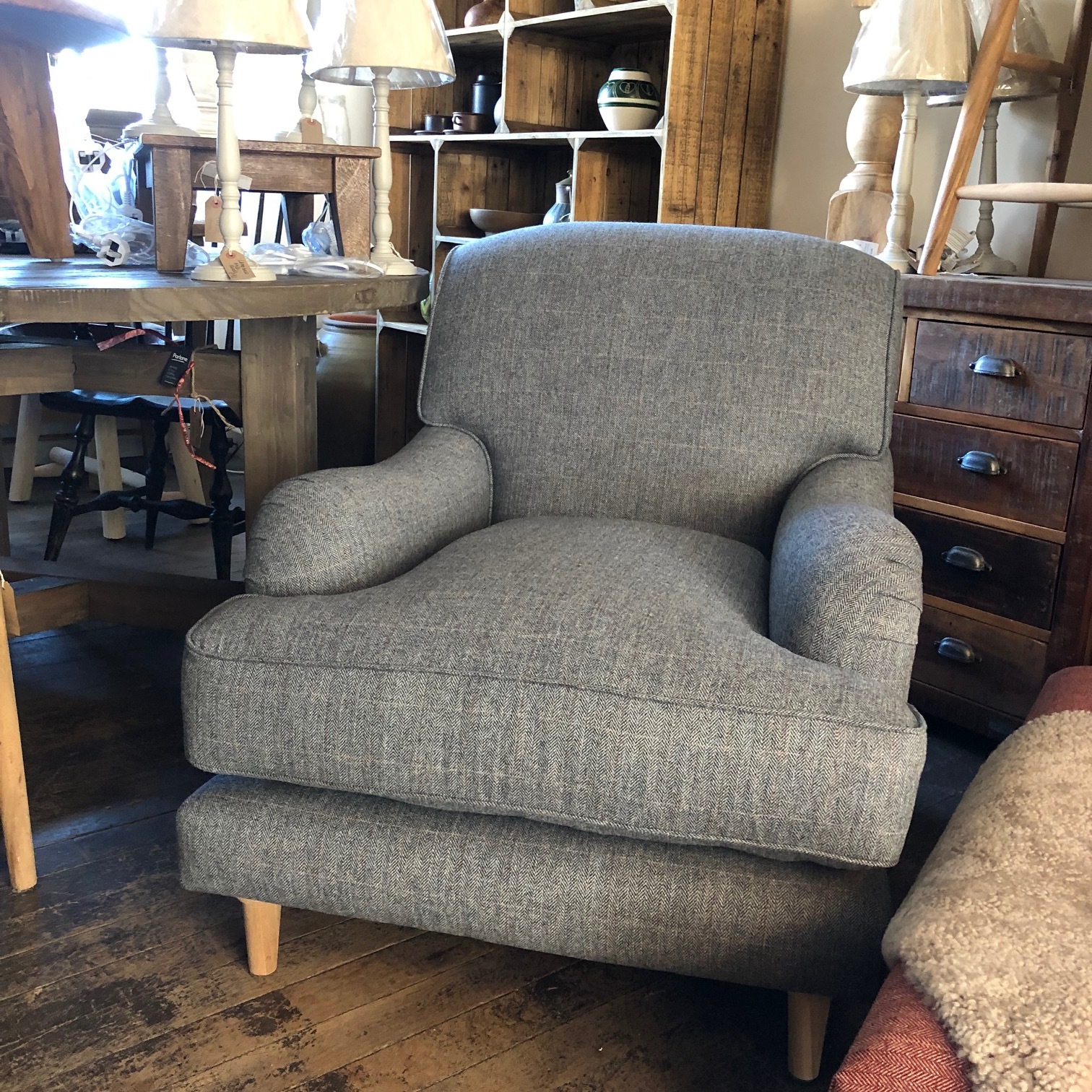 Our constantly evolving stock is sourced from various vintage trade fairs and contemporary suppliers with each item being carefully selected by Jayne and Kevin. The pieces don't hang around for long so feel free to enquire if you like the look of any item.
Classic lines and a super comfortable chair, ideal for curling up in with a good book
Location: Aberfeldy
Dimensions: H87cm W80cm D98cm
Materials: Fully upholstered on a hardwood frame
Price: £1200
Colourway: Loch na Craige tweed, woven in Aberfeldy, Perthshire
Loch na Creige is up in the hills outside/near Aberfeldy. It's a very moody, atmospheric area. It's an enigmatic place of changing light, with cloudy shadows followed by shafts of sunlight reflecting off the water. Those reflections inspired the colours in this tweed.
*Also available in other colourways
Other available colourways..
Please enquire for fabric samples